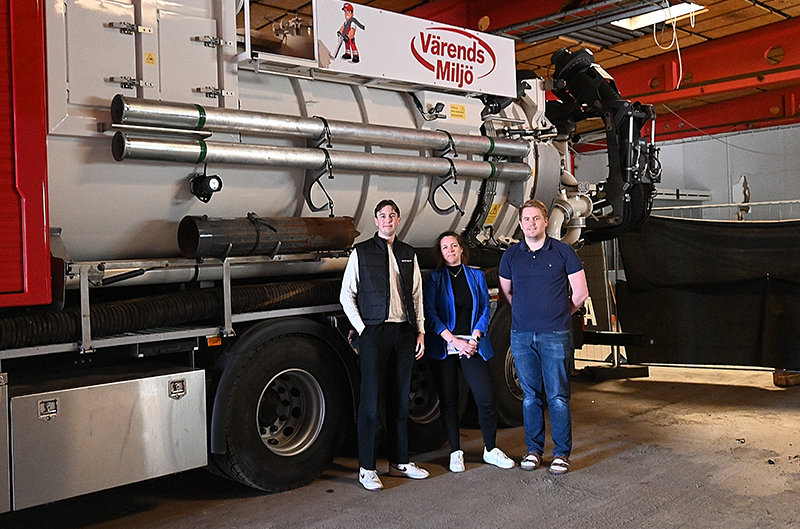 Värends Miljö has experienced rapid growth, but with that growth came the challenge of finding more efficient ways to optimize routes for its vehicles. To tackle this challenge, they chose to use MiniFinder Zepto, a GPS tracker for vehicles.
- We are locally rooted with personnel and vehicles in several locations in Småland, Blekinge, and Skåne, says Emil, the financial manager at Värends Miljö.
Three quick facts about Värends Miljö
Värends Miljö is a well-established environmental company based in Gemla, from where transport management takes place, located between Växjö and Alvesta.
The company operates in the waste and sanitation industry, offering a range of services, such as sludge suction, flushing, contracting, pipe inspections, and relining.
Värends Miljö assists customers daily in Småland, Blekinge, and Skåne.
Challenges with a larger vehicle fleet
Camilla, the transport manager at Värends Miljö, discusses the challenges of mapping the company's vehicles in real-time while the vehicle fleet continues to expand.
- As the company continues to expand, we see a need to develop a more efficient transport management system, log trips, and increase safety for both drivers and vehicles, says Camilla, and Emil adds:
- We needed to have a log of it, to be able to go back and see where the vehicle had driven and how long it was on the mission, says Emil.
To address these challenges, Värends Miljö turned to MiniFinder.
Solution and results
Värends Miljö operates in an industry where it is crucial to be quickly on-site. The company has a 24/7 on-call service to always meet its customers' needs on time. MiniFinder Zepto has facilitated the work for the transport management by providing real-time information about the vehicles' positions, enabling quick direction to the nearest customer. This has improved the company's planning and contributed to their ability to continue delivering fast and reliable service to their customers.
- It has become easier to see and know exactly where the vehicles are, says Camilla.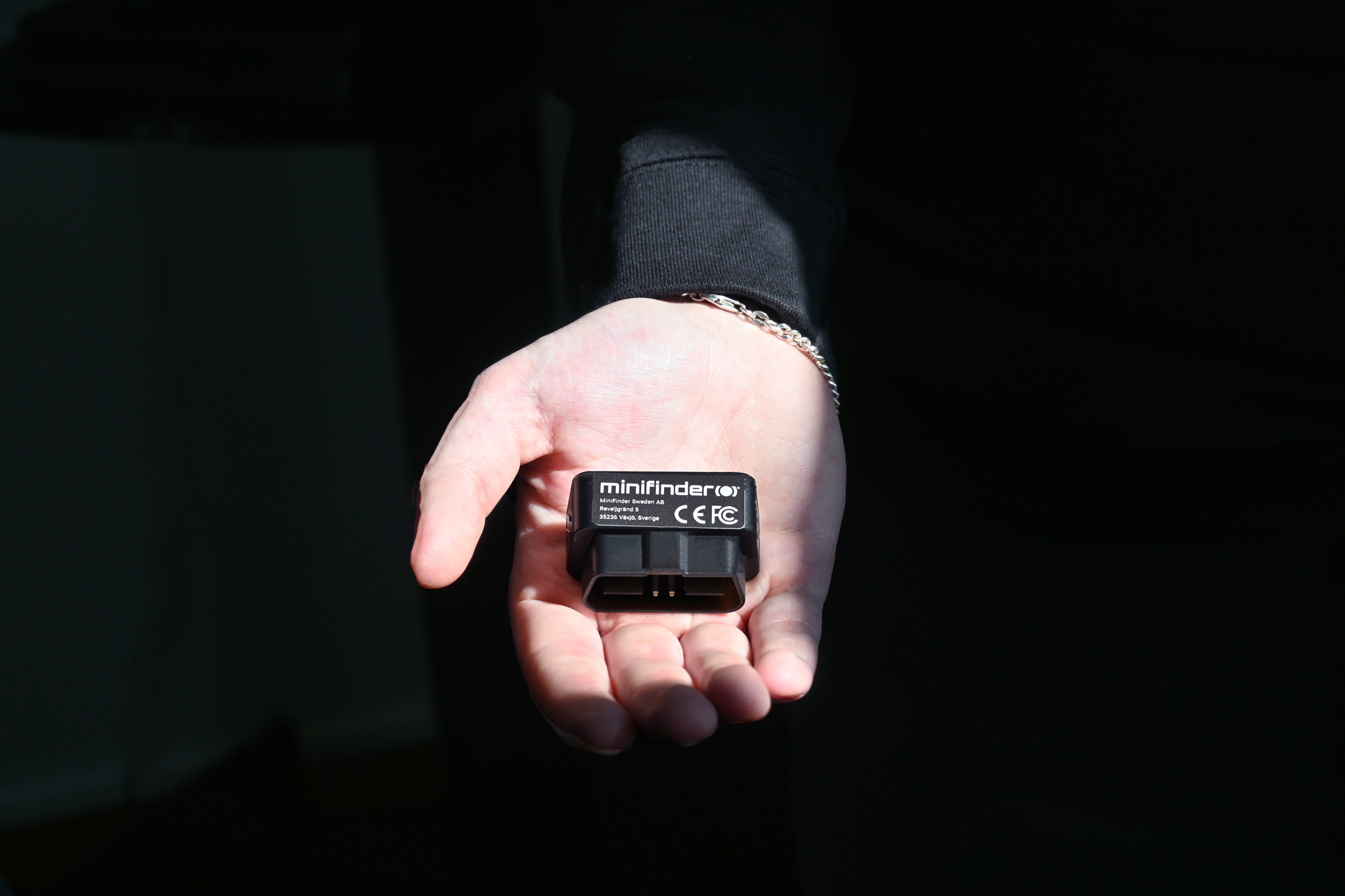 MiniFinder Zepto, GPS tracker for vehicles.
In addition to efficient transport planning, Zepto has also contributed to increasing safety for both drivers and vehicles. In the event of an accident, they can immediately see where the vehicle is located, which is a safety measure in unpredictable situations.
A green collaboration
Värends Miljö is committed to environmental issues, and MiniFinder Zepto contributes to more sustainable and profitable work. By optimizing routes and improving planning, they can now reduce the number of miles driven per vehicle, resulting in significant environmental savings and better economy over time. This also benefits the drivers, who do not have to drive as many unnecessary miles and thus have better working days.
- We are an environmentally conscious company, and this is something that our collaboration contributes to, says Emil.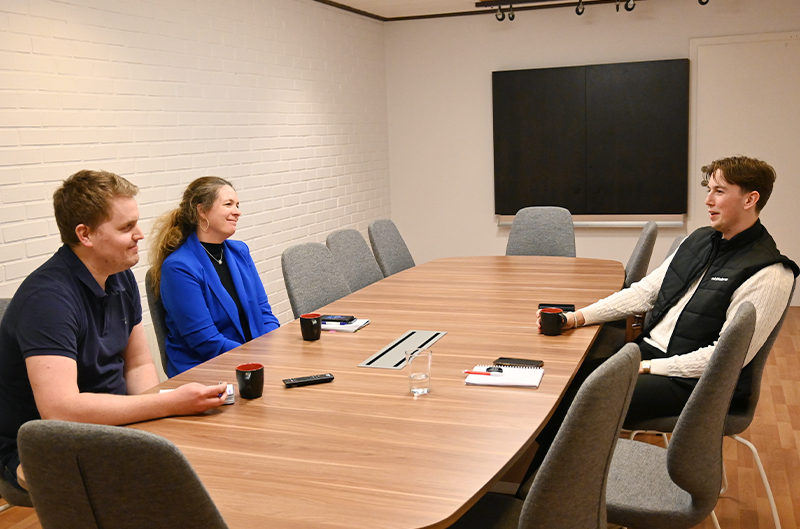 Emil and Camilla from Värends Miljö in a meeting with Olle, fleet management consultant, MiniFinder.
Takaisin edelliselle sivulle